Mobile Estates Homeowners Association, Inc. is a cooperative which was incorporated under the laws of the State of Florida. The Corporation purchased the mobile home community located at 6741 S. Tamiami Trail, Sarasota, Florida on March 27, 1987. It consists of 282 unit spaces and amenities located on approximately twenty-seven acres.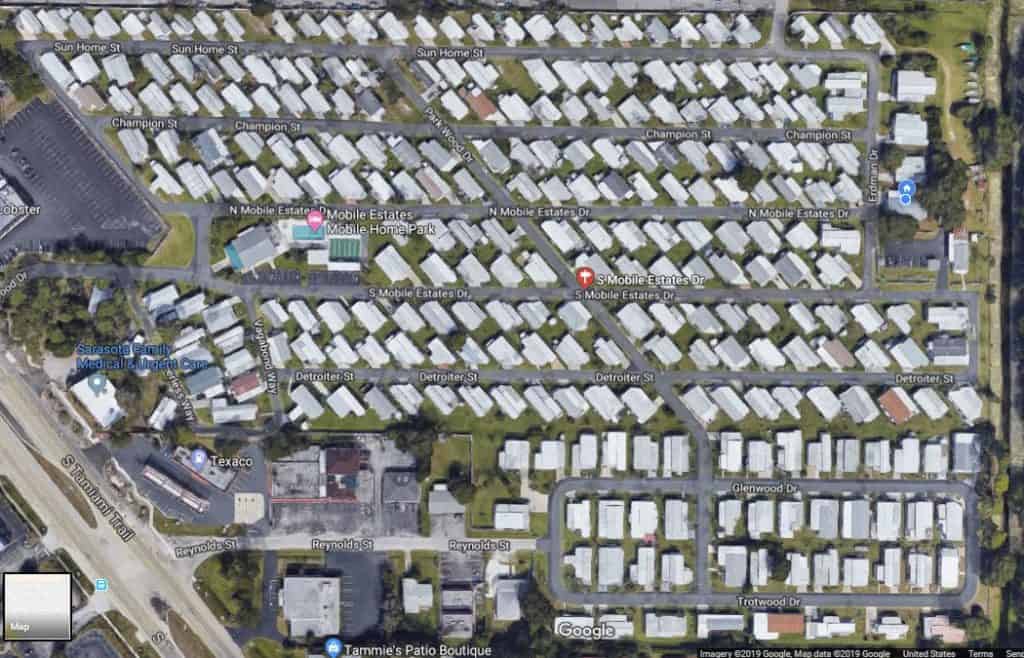 Selling
Units in Mobile Estates become available frequently. Those wishing to sell their unit may sell it themselves or through a realtor. Mobile Estates has engaged Community Realty Services, a licensed real estate broker to act on behalf of residents if they choose to sell their homes through a realtor. The Community Realty Services can be reached at 941-356-4688 for more information and the services they offer. A resident is not obligated to use Community Realty Services and may engage any licensed realtor of their choice or they may sell their home on their own. As a courtesy and upon request, Mobile Estates will list the homes for sale on the Mobile Estates website with contact information or a link to MLS.
Buying
If you are interested in buying in Mobile Estates: Please contact the owner or agent listed. If no contact information is provided, please contact the Mobile Estates office to obtain more detailed listing information and arrange a showing of the home. Mobile Estates office: 941-924-3800. Please be aware that all prospective purchasers in Mobile Estates will be subject to a screening process as per Mobile Estates Rule regarding real estate.
Real Estate Rule:
Those wishing to sell their unit may sell it themselves, or through a realtor, or with the assistance of the office.
All purchasers are subject to approval by an appointed Screening Committee. If the Screening Committee is not in agreement, it will then be brought to the Board of Directors for a final decision.
All transfer fees and closing costs must be paid by the respective parties.
Dogs are not permitted in Mobile Estates. Service Animals and Assistance Animals may be admitted provided they have proper documentation and current vaccination records.